Like many activities, while archery can be a lifelong hobby, getting started can be difficult. Knowing what kind of bow, arrows, and other components you might need to get started in addition to learning the basics of how to shoot can all be barriers to entry. As a volunteer-run non-profit organization, Archers de Santa Fe has limited resources when it comes to assisting new archers. While we would love to do more to help spark that passion that we share, we are happy to point you in the right direction. 

Randy Neumann
USA Archer Level 3NTS Coach, USA Archer Instructor Trainer
Randy is a Level 3NTS Coach with USA Archery.  He currently coaches archery at St. John's College in Santa Fe, where he teaches 40 students.  The students range from novice archers to experienced tournament archers.  Randy is a certified NASP Instructor.   He is also a former Bowhunter Education and Hunter Education instructor for the New Mexico Department of Game and Fish.  Randy conducts both private and group lessons.  He has also coordinated and taught special interest groups.  He taught archery at the Genoveva Chavez Community Center for both adults and the after-school program students.
 Randy participates in the City of Santa Fe Senior Olympics, State of New Mexico Senior Olympics, New Mexico State Indoor and Outdoor Championships and USA Archery National Indoor Regional shoots.
To reach out to Randy you can email him at [email protected] or fill out the form to find out more about lessons.
Fill out the form below to reach out to Randy to learn more about lessons
Archery Shops & Associations

Archery Shopper
The Archery Shoppe is one of the top five largest archery shops in the nation. We have seventy-five hundred square feet of archery under one roof. We are a full service pro shop serving the archer/bow hunter in Albuquerque, New Mexico.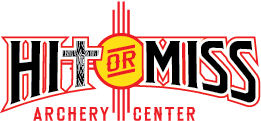 Hit or Miss Archery Center
New Mexico's largest Indoor 3D and Paper Target Range. 56 yards, ProShop, Parties, Lessons, Rentals, Arrow Tag and much more.

NATIONAL ARCHERY IN THE SCHOOLS PROGRAM (NASP)
The National Archery in the Schools Program is an in-school program aimed at improving educational performance among students in grades 4th – 12th. And through it, students are learning focus, self-control, discipline, patience, and the life lessons required to be successful in the classroom and in life.

New Mexico Archery Association
Charter members Bill Grant and Robert Romero chartered the New Mexico State Archery Association in 1995. The state association was formed in an effort to support USA Archery which is the governing body of the Olympic sport of archery.
Promote the growth of archery through out the state and to host the state indoor and outdoor championships.

Sandia Crest Bowhunters Association
Sandia Crest Bowhunters Association is a non-profit organization dedicated to the sports of bowhunting and field archery. We maintain two 25-target outdoor 3D ranges, one four star 28-target field range, a practice range (10 to 70 yards) and 5 targets for the American Round enthusiasts.
Get in Touch.
If you have a question that hasn't been answered in our Commons Questions on our contact page or elsewhere on our website, please contact us through the form, below
Co Rd 62, Santa Fe, NM 87507